AANE July 2021 Newsletter:
 Sports, Activities, and Fitness
Active Voices

From everyday activities to major sports, check out different perspectives from the AANE community. Looking for upcoming events? Buttons in sections below link to listings for each group in our community. For weekly event emails,

sign up here!

Did you miss AANE's Summer Conference?

No problem! Rent access to the conference recording and watch an incredible conversation with TV & film professionals. Available through July 30.

Learn more.

Have you ever heard a comment that could have been intended as a compliment, but it actually felt offensive? Executive Director Dania Jekel takes a look at common microaggressions from neurotypical individuals and the damage they can cause.
Check out these helpful AANE resources!
Join the 2021 Rodman Ride for Kids to Support AANE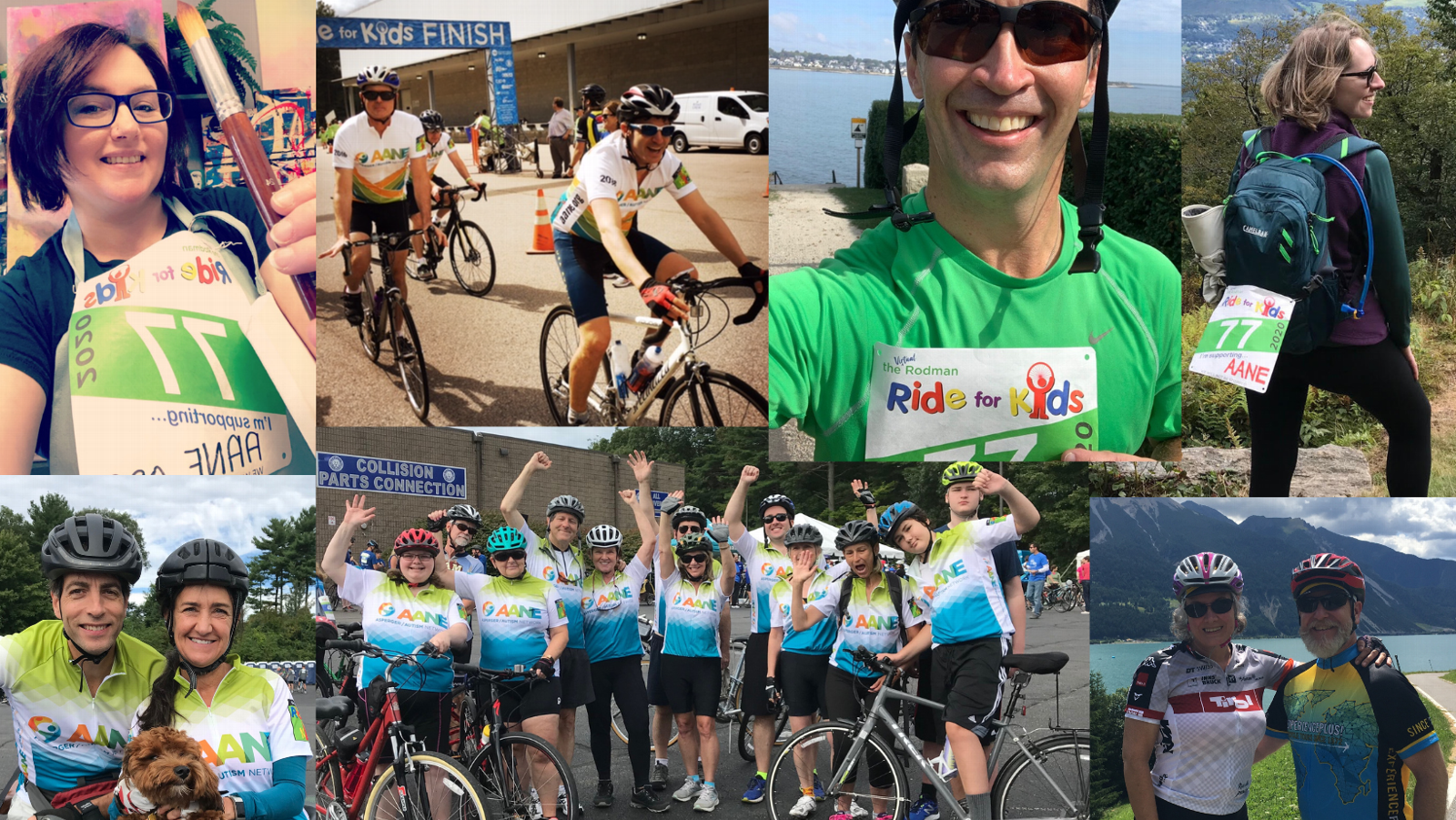 Families. Teens. Adults. Join community members like you to take on unique challenges and raise funds for AANE. If you can imagine it, you can do it to support AANE: bike riding, playing D&D, hiking, origami…. This year's event is on September 25, but
if we can register 25 people by July 15, AANE will receive an additional $5,000!
Adults with Asperger/Autism Profiles
Coming Up...

Click here for the current listing of events, support groups, and social activities for adults, including online social/game nights, a knitting & needlecraft social group, and much more.
Here are some helpful links for adults in our community:
Parents & Families of Individuals on the Spectrum
Coming Up...

Learn more about upcoming events, workshops, and support groups for parents and families, including a webinar on helping your child become a self-advocate, and much more.
Don't miss these services AANE provides for parents and families:
Professionals Working with the Asperger/Autism Community
Learn more about AANE programs, support, and training for professionals.
LifeMAP

Individualized life coaching program for older teens & adults with Asperger/autism profiles.

From fitness to employment, independent living to social connections, LifeMAP coaches help adults and older teens with Asperger/autism profiles reach their goals. Learn more.

LifeNet

Independent living support program for adults with Asperger/autism profiles.

After a pandemic pause, LifeNet is coming to New York! We'll announce a hybrid (in-person and Zoom) New York Metro info session in next month's AANE newsletter. Stay tuned!

Learn more about LifeNet.

The Peter M. Friedman 

Neurodiverse Couples Institute

AANE's self-paced, online course "101 for Couples" can help neurodiverse partners recognize their neurological differences to improve communication and connection. Learn more.